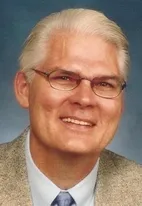 Rolan Tripp, DVM, CABC
Veterinary Telecommunications founder and principal investigator Rolan Tripp, DVM, CABC, is a UC Davis-trained veterinarian and an internationally certified animal behavior consultant (CABC). He is the founder of the Veterinary Future Society, and PetHappiness.net, a televeterinary consulting platform that uses artificial intelligence to measure and treat pet behavioral conditions.
Dr. Tripp has spent over 20 years cataloging types of animal behavior and organizing them into specific profiles to better assess animal behavior qualities. His experience and expertise in the areas of veterinary behavior and AI-enabled veterinary diagnostics helps pet owners understand their pets' sources of stress, and protects their pets from emotional harm, surrender and euthanasia.
Joby Morrow, MD

PsyMed's human medical and behavioral consultant is Joby Morrow, M.D. Dr. Morrow trained simultaneously in mental health treatment and primary medical care through UC Davis's five-year Combined Family Medicine and Psychiatry Residency, where he was the winner of the Outstanding Teaching Award. His training focused specifically on understanding the complex relationship between psychological and medical aspects of chronic disease. He has helped design several behavioral intervention techniques and technologies that promote the integration of mental health and primary medical care.
Dr. Morrow's particular clinical interest is in how people develop coping mechanisms to deal with their stresses, and how attached they become to those coping mechanisms. He also acts as a medical editor for several digital health companies and as a consultant for obtaining Food and Drug Administration marketing approval for medical devices.